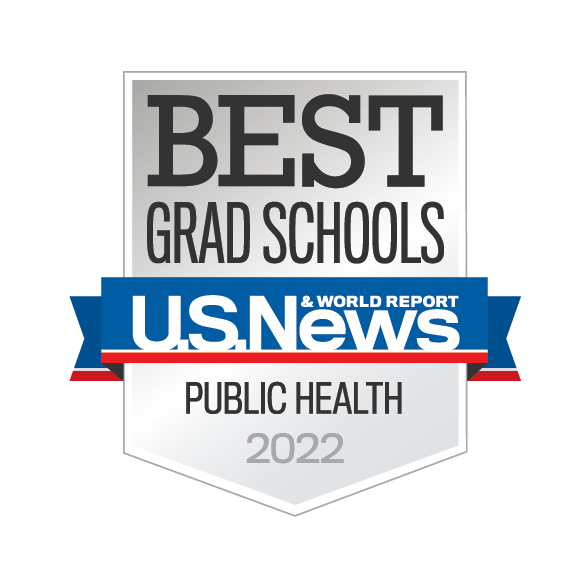 The Dietetics Online Program
Delivered by the UNC Gillings School
MPH@UNC offers an online, fully accredited Master of Public Health Nutrition and Dietetics program that integrates the scientific study of nutrition and dietetics with a foundation in public health practice and research.
The master's-level online dietetics program is delivered by the University of North Carolina at Chapel Hill Gillings School of Global Public Health — the No. 1-ranked public school of public health and the No. 2-ranked school of public health in the nation on U.S. News & World Report's list of top public health schools.1
With the online dietetics program from the Gillings School, aspiring clinical dietitians who are motivated to help people live healthier lives through better nutrition can earn a master's degree in public health from a leading school.
MPH@UNC offers customized placement services to assist students in fulfilling the course and supervised practice experience requirements needed to sit for the Commission on Dietetic Registration (CDR) exam.2
By 2024, a master's degree will be the minimum requirement to sit for the CDR exam.3 Because the MPH dietetics online program follows a lock-step cohort model, prospective students only start classes in the January term.
Request information about pursuing RD licensure with UNC's top-ranked Gillings School.
If you are applying for the Nutrition and Dietetics program for the January 2023 cohort, please select "Registered Dietitian" as your concentration choice under the "Program Information" section.
How Can a Global Public Health Background Strengthen Your Practice as an RD?
As global health care becomes increasingly complex, our communities need clinical dietitians who understand both the landscape of public health and its implications on individuals' nutritional care.
By earning your master's degree with RD preparation from UNC Gillings, you will position yourself to tackle real-world nutrition problems around the globe.
As a public-health-prepared RD, you will be empowered to provide highly effective clinical care and create lasting behavioral change through a rich understanding of the personal, social, economic and environmental factors affecting your clients' health.
Prevent and Treat Major Diseases
Guide individuals in making nutritional choices that reduce the likelihood of developing a critical illness, and counsel patients in implementing dietary changes that help them heal.
Work With Underserved Populations
Help clients navigate the food resources available in their communities to create balanced, nutritious meals within their budgets.
Collaborate on Public Health Initiatives
Provide nutrition science expertise to interdisciplinary teams tackling urgent public health problems related to food, such as diabetes and heart disease.
The UNC Gillings School of Global Public Health
The Gillings School is known around the world — but at our core, we are a close-knit community of visionaries and innovators, scientists and problem-solvers who are passionate about tackling the world's most challenging health problems.
Our Department of Nutrition, a global leader in research and education, is the only nutrition department in the United States situated jointly in a school of public health and a school of medicine.
Each faculty member is dually appointed for the UNC School of Medicine and the UNC Gillings School of Global Public Health.
As a student in the UNC Gillings School's online Nutrition and Dietetics program, you will collaborate with professors who are spearheading nutrition-related advances in treating and preventing:
Cancer
Cardiovascular disease and metabolic syndrome
Diabetes
Infectious diseases
Maternal and child nutrition problems
Obesity
UNC Gillings also offers an on-campus Master of Public Health Nutrition and Dietetics program.
Request information from UNC's Gillings School, the No. 1-ranked public school of public health.
Online Nutrition and Dietetics Curriculum
Offered on a part-time basis, the online dietetics program is designed to develop professionals with a strong foundation in public health and clinical nutrition.
The MPH Nutrition and Dietetics program is a 42-credit program that follows a lock-step cohort model. As a student, you will complete the following over the course of eight terms:
Gillings MPH Core Curriculum – 14 credits
Nutrition and Dietetics Coursework – 25 credits
Supervised Practice Experiences – 1,000 hours
Culminating Experience – 3 credits
The Gillings Core Curriculum: 14 credits
The Gillings MPH Core integrated curriculum explores foundational concepts of public health through the lens of today's most pressing global concerns, such as the obesity epidemic, the cycle of food insecurity and the inequitable distribution of food supplies.
As a student in the online master's program, you will practice collaborating with multidisciplinary teams to develop scientifically based solutions for improving health in both local and global communities.
For a total of 14 credits, the seven core courses include:
NUTR 701 MPH Practicum Preparation (2 credits)
SPHG 711 Data Analysis for Public Health (2 credits)
SPHG 712 Methods and Measures for Public Health Practice (2 credits)
SPHG 713 Understanding Public Health Issues (2 credits)
SPHG 721 Public Health Solutions: Systems, Policy and Advocacy (2 credits)
SPHG 722 Developing, Implementing and Evaluating Public Health Solutions (4 credits)
Nutrition and Dietetics Coursework: 25 credits
As a student in the online dietetics program, you will complete coursework specifically exploring the science, communication and policy of nutrition and dietetics, including:
Nutrition Across the Life Cycle (3 credits)
Nutrition Communication, Counseling and Culture (3 credits)
Nutritional Biochemistry, Metabolism and
Health (3 credits)
Medical Nutrition Therapy (4 credits)
Community Health (3 credits)
Food and Nutrition Policy (3 credits)
Nutritional Epidemiology (3 credits)
Food Science and Food Science Lab (3 credits)
Request more information about the Nutrition and Dietetics Program at UNC's Gillings School.
Supervised Practice Experiences
Supervised practice experiences — which prepare students for careers in clinical nutrition or public health and community leadership — comprise 1,000 hours of course curriculum activities and four primary field experiences:
Public Health Nutrition Management
Clinical Nutrition
Food Service/Systems Management
Advanced Nutrition
These hands-on experiences enable you to apply the knowledge and skills you have acquired through your coursework and demonstrate attainment of program learning outcomes. Your fieldwork is designed to prepare you to be competitive in the job market, sit for the CDR exam and lead a safe and effective dietetics practice.
Placements are decided based on input from both students and faculty, as well as site availability. The MPH@UNC placement team will assist you in identifying practice experience sites in your geographical location where possible.4
Your fieldwork will allow you to integrate clinical and public health skills in a variety of settings, such as hospitals, local health agencies, governmental organizations and nonprofit groups.
Public Health Nutrition Experience
(240 Hours)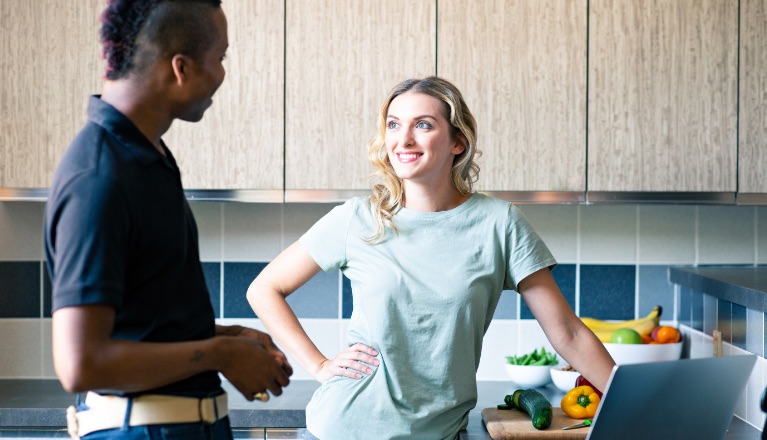 The Public Health Nutrition Experience provides students with an understanding of how a public health department or organization supports its community.
You will be assigned to a state or local health agency and work under the direction of a public health nutritionist/dietitian preceptor.
Clinical Nutrition Experience
(400 Hours)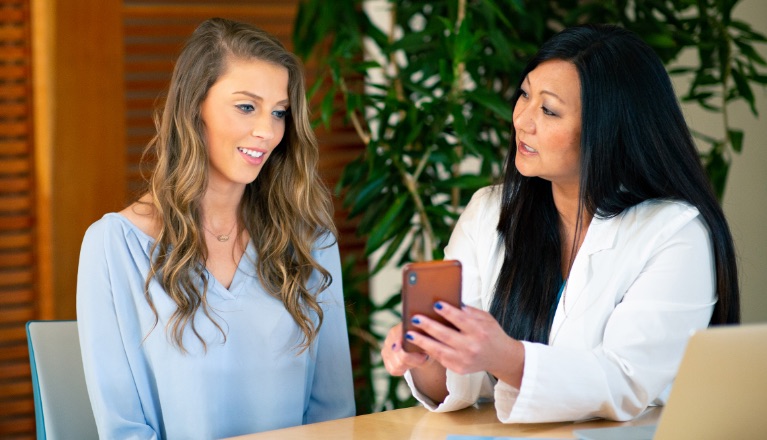 The Clinical Nutrition Experience offers learning experiences that provide basic competencies in clinical nutrition and dietetics practice.
You will develop an understanding of the role of a clinical dietitian and the opportunities and constraints of the health care setting in providing nutritional care to patients, as well as an awareness of the need for continuity of patient care between health care facilities and public health agencies.
Food Service/Systems Management Experience and Online Module
(110 Hours)
The Food Service Management Experience takes place at a local food service facility (e.g. university or hospital) or a food service facility affiliated with the student's clinical nutrition site.
You will complete online food service management modules (20 hours) and take a ServSafe Manager's Training course and certification exam (10 hours) to prepare for your food service rotations (80 hours).
Advanced Nutrition Experience
(240 Hours)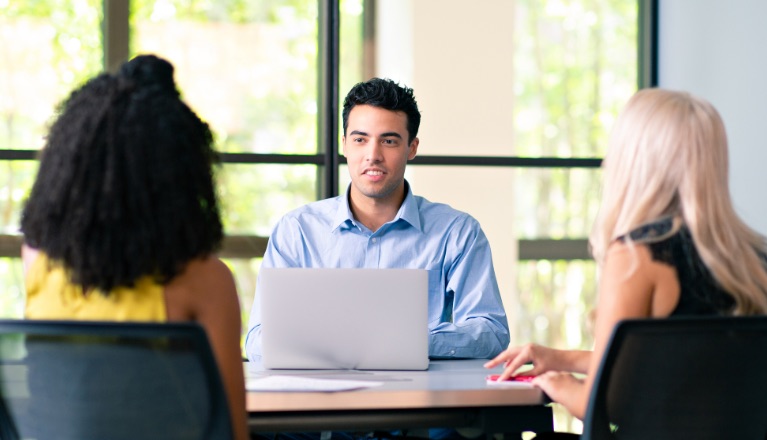 The Advanced Nutrition Experience is the final supervised practice experience for Nutrition and Dietetics students.
Students are placed in domestic and international organizations (governmental, nonprofit and private sector) that play a role in supporting nutritional health and well-being. This experience will provide you with the opportunity to:
Integrate theory with practice.
Facilitate your transition from student to professional status.
Clarify your short-term career objectives in a supportive and nurturing environment.
This practice experience is tailored to your individual interests and professional goals.
Culminating Experience: 3 credits
In the degree's required Culminating Experience, you will participate in an interprofessional team project and address a public health issue related to nutrition science and/or dietetics.
Accreditation
The UNC Gillings School of Global Public Health Nutrition and Dietetics program is accredited by the Accreditation Council for Education in Nutrition and Dietetics (ACEND), following the Future Practice Model.
Why Become a Registered Dietitian?
RDs provide customized nutritional counseling to support and motivate clients to improve their health.
As a public-health-prepared RD, you can:
Assess the dietary needs of clients in diverse settings, from private practices to corporations to public health departments.
Design meal plans for patients recovering from acute and chronic illness, informed by their determinants of health.
Provide medical nutrition therapy in hospital settings and long-term care corporations.
Advocate for affordable, nutritious food choices in your community.
Oversee meal programs in food service settings such as cafeterias and food corporations, including buying food and managing kitchen staff.
Prerequisite Information: Nutrition and Dietetics
In order to be reviewed as a competitive applicant, all prerequisites must be completed and final grades accounted for by the time your application is completed. Please contact an admissions counselor at admissions@onlinemph.unc.edu or 855-534-2409 for more details.
Nutrition and Dietetics Prerequisites
Chemistry (Chemistry I and Lab, Chemistry II and Lab, and at least one semester of Organic*.)
Biochemistry*
Human Anatomy*
Human Physiology*
Microbiology (with Lab)
Human Nutrition
General Psychology
Introduction to Anthropology or Sociology I
*For these courses, a lab is recommended but not required for admission.
Begin Your Career as a Registered Dietitian
As an RD trained in public health, you can help people in your community and around the world lead healthier lives.
Request information to learn more about our online dietetics program.
1 Best Public Health Schools (2023) U.S. News & World Report.arrow_upward
2 Placements near a student's home on record cannot be guaranteed. Students may be required to temporarily relocate at their own expense to complete their practicum hours.arrow_upward
3 CDR Net 2018 arrow_upward
4 Placements near a student's home on record cannot be guaranteed. Depending on site availability, students may be required to relocate temporarily at their own cost to complete their practicum requirements. Students who are able to relocate to North Carolina may have access to Area Health Education Center housing, which provides short-term lodging accommodations for minimal or no cost.arrow_upward