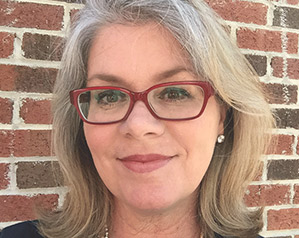 Aimee McHale, JD, MSPH
Assistant Professor, Public Health Leadership Program
Aimee M. McHale is an assistant professor in the Public Health Leadership Program.
McHale is an attorney and public health professional with expertise in health policy and special interests in health equity, social justice and the health needs of vulnerable populations, including in the LGBT community. She has nearly three decades of experience that combine legal and public health practice.
Prior to joining the faculty at UNC, McHale served in significant leadership roles in local consultancies and nonprofit organizations with a focus on the health of vulnerable populations internationally and domestically. She was the program director of the Triangle Global Health Consortium.
From 2013 to 2017, McHale held a lecturer position in UNC's College of Arts and Sciences, teaching U.S. health policy and working with students on health-related capstone projects in the Department of Public Policy. She also held an adjunct position in the Department of Health Policy and Management, where she has taught a health policy course in the Bachelor of Science in Public Health program as well as the HPM 600 core Master of Public Health (MPH) course. Currently, McHale is a member of the MPH Integrated Core Development Committee, which is developing a new core curriculum for MPH students.
McHale holds a BA in political science from the College of the Holy Cross, a JD from St. Louis University and an MSPH (with a certificate in global health) from the Department of Health Policy and Management at UNC.
Visit the UNC Gillings website to learn more about Aimee McHale's honors and awards, research interests, key publications and more.