Online MPH Nutrition
Delivered by the UNC Gillings School
The MPH Nutrition concentration equips current and aspiring public health professionals with the knowledge and skills they need to improve the health of individuals and groups around the globe.
In addition to emphasizing the science of nutrition, this course of study explores behavior change, communication, counseling and the effects of dietary culture on individuals and within communities. That means you'll graduate with a truly integrated understanding of nutrition and the powerful ways it can be used to prevent and combat diverse health concerns.
"Improving nutrition is a pivotal factor to improving public health around the globe. Critical public health issues depend on nutrition research and practice. Evaluating health risks for populations and developing strategies to reduce these risks through nutrition requires innovative and interdisciplinary research that spans the continuum from basic science to social science research, clinical interventions, and public policy."
Melinda Beck, PhD
Chair, Department of Nutrition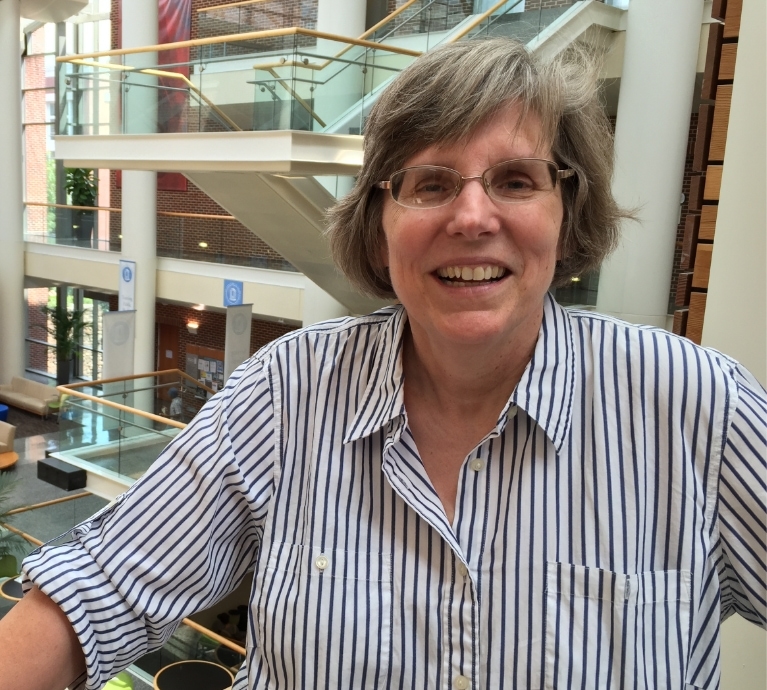 As a student in the online MPH Nutrition concentration, you'll gain the skills to:
Understand, assess and effectively communicate the scientific evidence for nutritional guidelines and recommendations.
Evaluate how social, cultural, environmental and community factors impact dietary intake and nutrition-related outcomes in individuals, families and communities.
Demonstrate proficiency in writing evidence-based, nutrition-related professional and consumer communications using a variety of media platforms.
Practice in compliance with current federal regulations and state statutes related to public health nutrition programs.
A Legacy of Interdisciplinary Excellence
Our Department of Nutrition, a global leader in research and education, is the only nutrition department in the United States jointly situated in a school of public health and a school of medicine. With a curriculum that draws on the expertise of both institutions, students develop a nuanced and well-rounded understanding of nutrition issues.
Through research and practice, Department of Nutrition faculty members — all of whom are dually appointed for the UNC School of Medicine and the UNC Gillings School of Global Public Health — are committed to improving the health of underserved and minority populations around the world. They specialize in a variety of topics, including:
Cancer
Cardiovascular disease and metabolic syndrome
Diabetes
Infectious diseases
Maternal and child nutrition problems
Obesity
The Gillings School of Global Public Health also offers the Nutrition concentration on-campus.
Study Nutrition at the No. 1 Public School of Public Health1
Learn more about our online MPH Nutrition concentration.
MPH Nutrition Curriculum
Full-Time and Part-Time Options | 42 Total Credits
Designed to accommodate full- or part-time schedules, MPH Nutrition emphasizes experiential learning, evidence-based solutions and interdisciplinary knowledge students can apply right away.
The Gillings MPH Core (14 credits)
Practicum Courses (1 credit)
Nutrition-Specific Courses (15 credits)
Electives (9 credits)
Practicum Work Experience (200 hours)
Culminating Experience (3 credits)
After completing the Gillings MPH Core courses and developing a strong foundation in public health, students are ready for more specialized nutrition courses.
NUTR 711: Nutrition Across the Life Cycle (3 credits)
NUTR 712: Nutrition Communication, Counseling and Culture (3 credits)
NUTR 705: Human Nutrition (3 credits)
NUTR 805: Food and Nutrition Policy (3 credits)
NUTR 765: Nutritional Epidemiology (3 credits)
Accelerated Option for Full-Time Students
To accommodate our MPH Nutrition students who can meet the demands of an accelerated schedule, we offer an intensive 16-month option in which you'll complete standard degree requirements in a shorter time frame.
With this schedule, you'll take more courses per term, begin your practicum earlier and complete the program on a full-time basis. You will not be able to work while enrolled in this option. If you're ready to embrace this challenge, we're here to support you.
The Value of Studying Nutrition
How can we help individuals, communities and entire populations lead healthier lives through nutrition? Public health professionals who specialize in nutrition are uniquely prepared to answer that question and develop practical, evidence-based solutions. From food security and access to disease prevention, nutrition issues intersect with myriad other sectors, industries and public health disciplines.
"I'm interested in opening a private practice one day and also in mass communications — whether it's nutrition writing for a magazine or a local news station. That's one of the reasons I wanted to do public health, so I could gain more experience in nutrition communications instead of just focusing on the individual patient-provider level."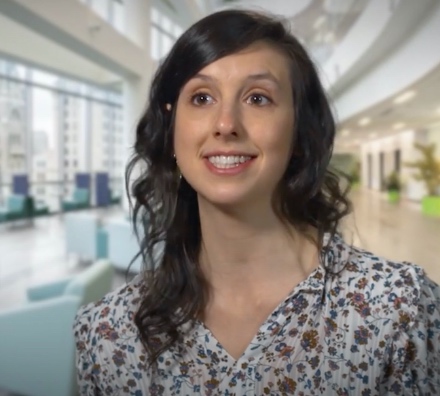 Employment of dietitians and nutritionists is expected to grow by 11% from 2020 to 2030 — faster than the average for all occupations.2 The MPH Nutrition concentration will enable you to help meet this demand for nutrition expertise in a range of settings, including:
Public health nutrition programs
Governmental agencies
Nonprofits
Public policy organizations
Nutrition marketing and media companies
Graduates of UNC's on-campus MPH nutrition program have gone on to work for a variety of lifestyle, health, and wellness companies and publications, such as the Food Network, Southern Living EatingWell and Shape.
Accreditation
The UNC Gillings School of Global Public Health MPH Nutrition program is accredited by the Council on Education for Public Health (CEPH).