The Online Student Experience:
Same Gillings, Different Format
Learn, Practice, Network with MPH@UNC
Our online Master of Public Health (MPH) program brings you the full UNC Gillings experience — just in a different modality.
Regardless of where you live, you can expect classes, coursework and experiential learning opportunities that immerse you in the Gillings School's culture of interdisciplinary collaboration. When the time comes to translate your expertise into action, you'll be ready.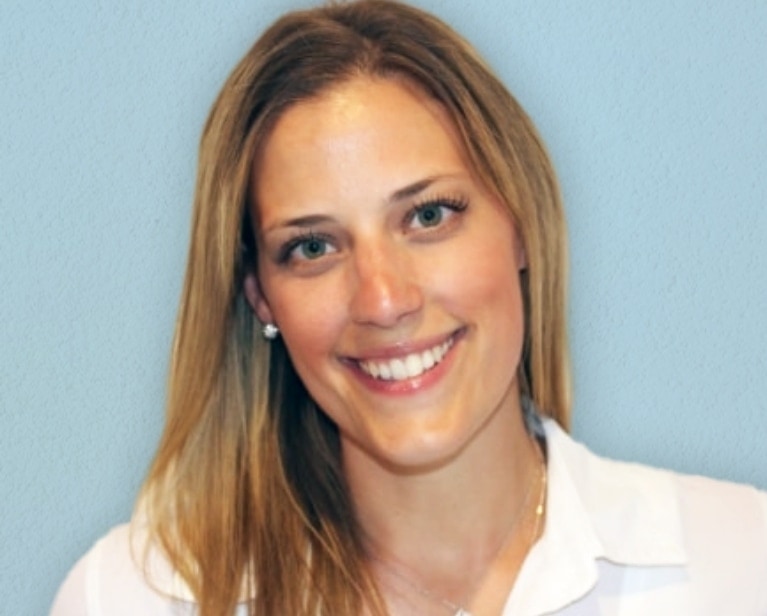 "Being able to interact with my classmates weekly was critical in keeping me engaged. I created some incredible relationships along the way. Even though you may not be on campus, MPH@UNC makes sure that you are still getting the full experience of a UNC student."
Jenna Nazario
MPH@UNC Class of 2020
Get to know the MPH@UNC experience:
Interactive Global Classroom
MPH@UNC goes way beyond discussion boards. Your live, online classes, hosted on Zoom, connect you with professionally diverse peers and accomplished faculty who are on the front lines of public health.
Communicate seamlessly
Get to know your instructors and classmates as you engage in lively, face-to-face discussions and tackle real-world challenges.
Get immediate feedback
Live chat and presentation features make it easy to share insights, ask questions and review content collaboratively.
Rewatch if you missed something
Need to revisit a concept or discussion point? All your live classes are recorded and available on demand.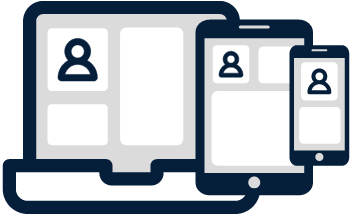 Accessible, User-Friendly Digital Campus
Your student dashboard — available on mobile, tablet and desktop — is more than just a message board or chat room. It gives you a comprehensive view of your coursework, grades and degree progress.
Complete multimedia assignments
Sharpen your understanding of public health issues with video case studies, interactive content, recorded lectures and more.
Adjust settings to your needs
Tailor your learning with video playback settings, captioning, focus and dark mode, and searchable course transcripts.
Access technical support
On-call technical experts are available 24 hours a day to resolve any IT issues and streamline your virtual experience.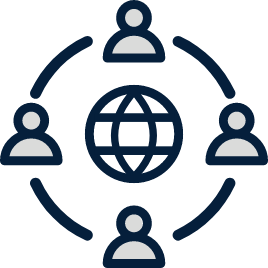 Networking and Career Services
As an online student, you'll have access to the same groups, events and services as residential students. We encourage you to take full advantage of these resources to forge lasting relationships with faculty, classmates and the larger UNC community.
Join student organizations
Get involved with groups and clubs that cater to interests such as leadership, diversity and inclusion, global health issues and more.
Adjust settings to your needs
Meet the UNC Gillings community at digital and in-person events, including the National Health Equity Research Webcast and the Minority Health Conference.
Receive 1:1 career coaching
Our comprehensive career services include personal career consulting as well as access to free events, trainings and job boards.
"My advice is to utilize your network as much as possible — professors, advisors, campus clubs, peers, family, etc. These connections can be valuable tools for securing volunteer, shadowing, intern and/or work experiences."
Grace Lee
MPH@UNC Class of 2021
Take the Next Step in
Your Public Health Career.
Ready to get to work? Learn more about MPH@UNC and UNC Gillings, the No. 1 public school of public health and No. 2 overall.1
Support From Application to Graduation
We work with you at every turn so you can stay focused on cultivating relationships, broadening your skill set and planning your career.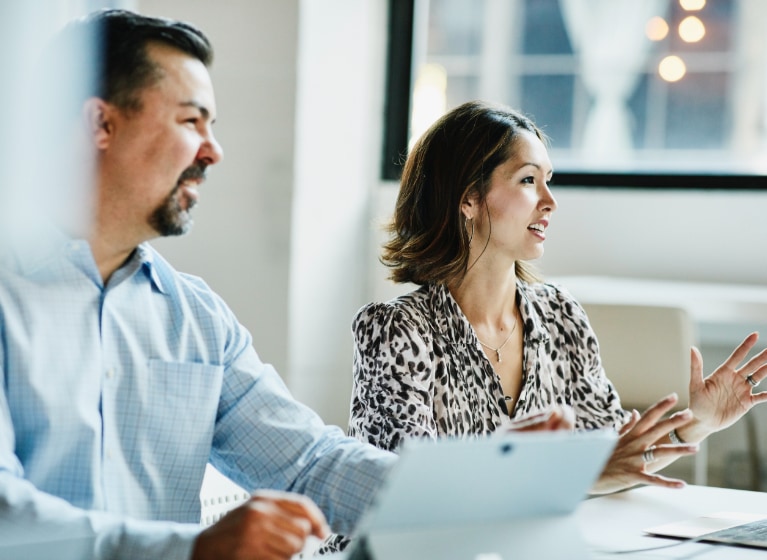 Academic and Program Support
You'll work with a team dedicated to your success in the program, including the following:
Student success advisors provide coaching and success planning. They'll guide you through onboarding, learning platforms, technical resources, even work/life balance.
Academic coordinators will help you navigate program policies, campus resources, course planning, leaves of absence and your progress toward graduation.
Tutors are available as needed at no cost for SPHG 711: Data Analysis for Public Health and SPHG 712: Methods and Measures for Public Health Practice.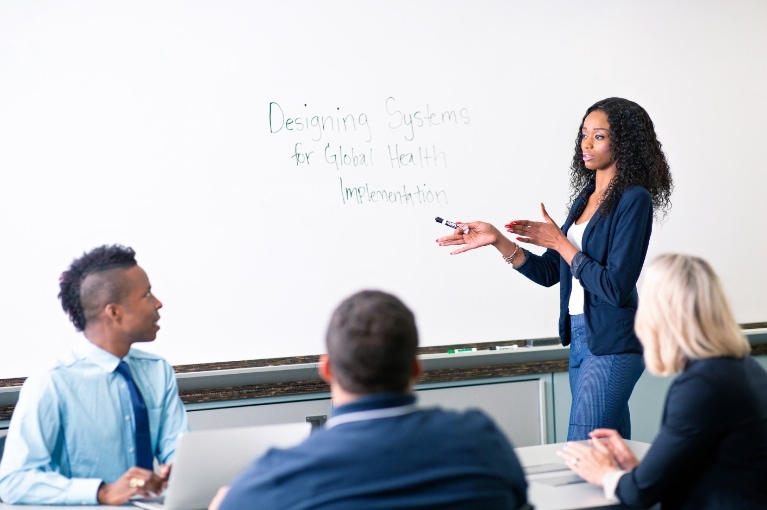 Faculty Support
Gillings faculty are not only experts in their fields — they're dedicated to your growth during the program and beyond. You can stay in touch outside of class by attending virtual office hours.
In addition to interacting with your classroom instructors, you'll be paired with a faculty mentor in your concentration who offers discipline-specific guidance. They will:
Help you select courses based on your career goals
Suggest professional development and job opportunities
Support you during your practicum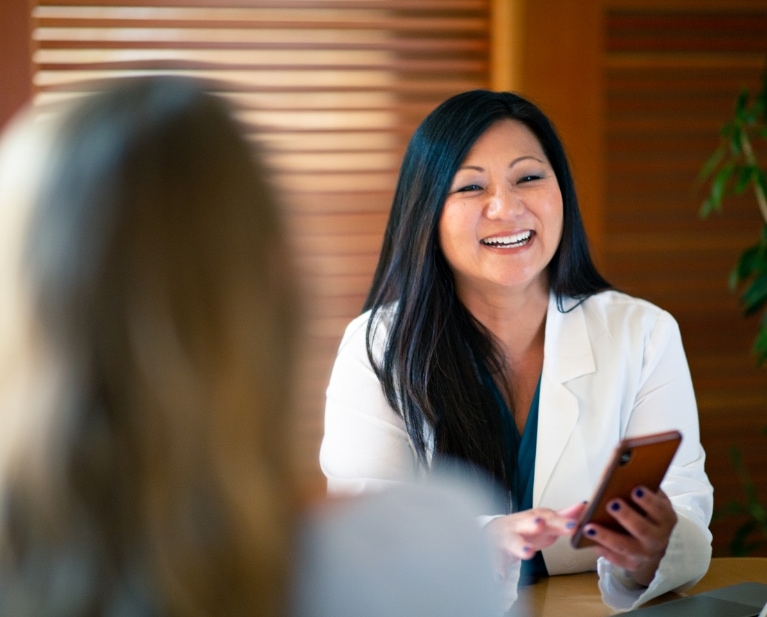 Placement Support
MPH@UNC's in-person experiences empower you to apply classroom lessons in the real world. Our team of dedicated placement specialists help you navigate the process and assist in finding opportunities that accommodate your location preferences and professional interests.
MPH Leadership, MPH Nutrition and Applied Epidemiology students complete 200 hours in the Gillings practicum (a mentored work experience).
Your faculty mentor can also help you source opportunities and preceptors from their extensive professional networks.
"My faculty mentor has been an amazing point of contact. She has been instrumental in my success in the program and has given insightful career advice. She listens to my goals, supports my success by checking in and has provided recommendations when requested!"
Makala Carrington
MPH@UNC Class of 2021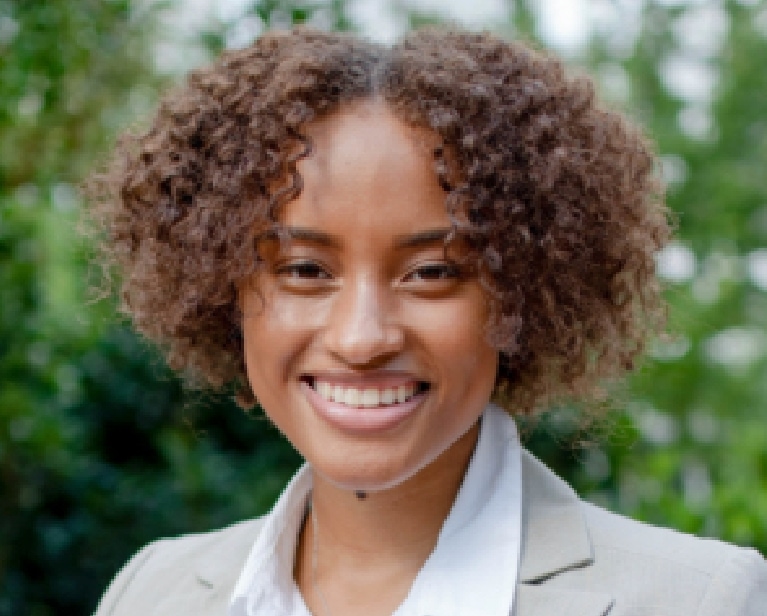 This Is Online Learning for Public Health Leaders
Your path to making meaningful change starts here. Ready to begin?