Online Learning With Real-World Impact
Ours is an online learning experience designed specifically for you by UNC Gillings students, faculty and public health leaders.
Regardless of where you live, you can expect classes, coursework and experiential learning opportunities that immerse you in the same culture of interdisciplinary collaboration that unites our community and empowers our students to make a difference.
Our online campus gives you daily opportunities to reinforce your knowledge, apply your skills and establish meaningful relationships — so when the time comes to translate your expertise into action, you'll be ready.

Global Classroom Meets Global Insight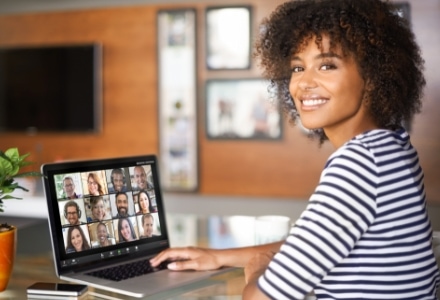 Your live, online classes bring you face to face with professionally diverse peers and accomplished faculty who are on the front lines of public health.
Communicate seamlessly: Get to know your classmates in small discussion groups and work as a team on problem-solving assignments.
Get real-time feedback: Live chat and presentation features make it easy to share insights, ask questions, and review content in a collaborative fashion.
Never miss a moment: Need to revisit a concept or discussion point? All of your live classes are recorded and available on demand.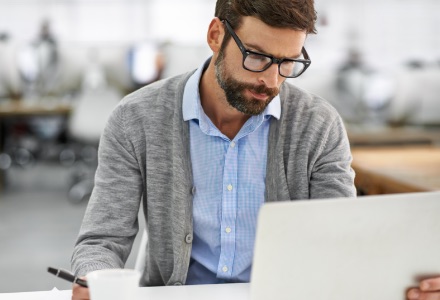 One-Click Access to Everything
Your student dashboard — available on mobile, tablet or desktop — gives you a comprehensive view of your coursework, grades and degree progress.
Faculty connections: Stay in touch and on track by attending live, virtual office hours with your professors and one-on-one sessions with your dedicated faculty mentor.
Dynamic learning: Sharpen your understanding of complex public health issues with video case studies, interactive content, recorded lectures and more.
Built-in study tools: Tailor your learning experience with video playback settings, captioning options, focus and dark mode options, and searchable course transcripts.
Learn more about the MPH@UNC curriculum.

Support From Application to Graduation
We work with you at every turn so you can stay focused on cultivating your relationships, broadening your knowledge and planning your career.
Admissions support: When you apply to the program, a dedicated admissions counselor will provide assistance, guidance and feedback throughout the process.
Student support: A student support specialist will track your progress in the program and assist with non-academic issues.
Faculty support: You'll work closely with one of our engaged, passionate faculty members who will offer expert, discipline-specific program guidance.
Technical support: On-call technical experts are available 24 hours a day to help resolve IT issues and streamline your online experience.
Placement support: A placement specialist will help you look for in-person applied practicum experiences based on your interests.
Take the Next Step in Your Public Health Career
Request information today and an admissions counselor will contact you.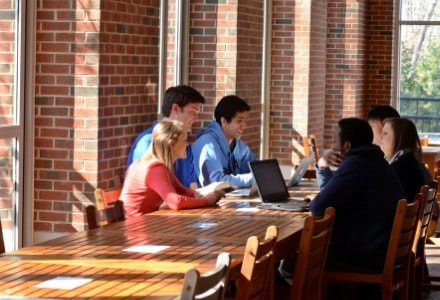 Create Your Community
A range of communication channels and collaborative tools will help you forge lasting relationships with faculty, classmates and the larger UNC community.
Social groups: Join groups with classmates who share specialized interests, just as you might on any other social networking tool.
Virtual hangouts: Continue classroom discussions, participate in working sessions or arrange a virtual study group.
Conferences and events: Meet other members of the UNC Gillings community by attending both digital and in-person events, including the National Health Equity Research Webcast and the Minority Health Conference.
This Is Online Learning for Public Health Leaders
Your path to progress can start right here, right now. Ready to begin?