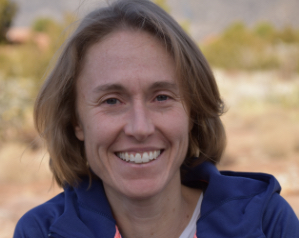 Amy L. Nelson, PhD
Adjunct Faculty
Dr. Amy Nelson earned a Master of Public Health with a concentration in international health from the University of Michigan and a doctoral degree in epidemiology from the UNC Gillings School of Global Public Health.
For both degrees, Dr. Nelson's research focused on aspects of malaria transmission. She has worked at the National Cancer Institute, RTI International, the Office of Health Affairs at the Department of Defense and the former Center for Public Health Preparedness at the University of North Carolina.
Dr. Nelson also has done freelance consulting for the World Health Organization and Pan American Health Organization. Her work primarily has focused on capacity development for public health surveillance and outbreak response, both in the United States and abroad, as well as research into antimicrobial resistance.
Because of her spouse's work, her family has lived and worked all over the United States as well as in Kenya and Nepal. She currently lives with her husband and kids in Pretoria, South Africa.
Dr. Nelson teaches SPHG 712 – Methods and Measures.