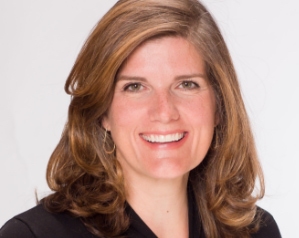 Carrie Cochran-McClain, MPA
Adjunct Faculty
Carrie Cochran-McClain is a principal in the Washington, D.C., office of Health Management Associates (HMA). She is an executive leader of federal public health policy with 15 years of experience developing and implementing large-scale, complex and innovative health care initiatives. She is committed to applying her policy, program development and strategic communications skills to improve health care for underserved populations.
Prior to joining HMA, Cochran-McClain was director of the Health Resources and Services Administration (HRSA) Office of Planning, Analysis and Evaluation. At HRSA, she provided agency-wide leadership on policy, evaluation, research and planning activities in support of providing health care to people who are geographically isolated or economically or medically vulnerable. Her key issue areas included implementation of the Affordable Care Act, delivery system and payment reform, and emerging public health issues impacting the safety net.
Earlier in her career, she served as deputy director for the Health and Human Services Federal Office of Rural Health Policy, which advises the Secretary of the United States Department of Health and Human Services on health care issues impacting rural communities. In this role, Cochran-McClain led all policy analysis, health financing and research activities, with a focus on publicly funded health care programs, including Medicare and Medicaid.
Cochran-McClain earned a Bachelor of Arts in sociology from Willamette University and a Master of Public Administration with a concentration in health policy and management from the Maxwell School at Syracuse University. She currently is completing a Doctor of Public Health at the UNC Gillings School. Her research focuses on access to obstetrical care in rural areas.