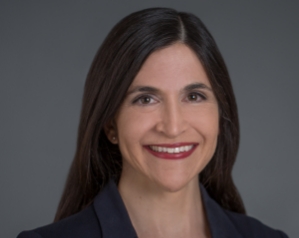 Dana Wollins, DrPH, MGC
Adjunct Faculty
Dana Wollins, DrPH, MGC, is a health care executive and public health professional with more than 20 years' experience in the medical specialty society environment, where she has worked with diverse stakeholders to develop and implement policy and practice initiatives related to health care delivery, quality and safety, and research.
Since 2019, Dr. Wollins has served as vice president of clinical affairs and guidelines at the Infectious Diseases Society of America (IDSA). In this role, she is responsible for leading the society's efforts to improve care quality and promote the value of infectious diseases services. Primary areas of focus include payment policy and clinical practice issues; quality measurement and improvement; and the development, dissemination, and implementation of clinical practice guidelines.
Before joining IDSA, Dr. Wollins served for 18 years at the American Society of Clinical Oncology (ASCO), where she held a variety of leadership positions in the areas of education program development, health policy and quality. From 2015 to 2019, she served as division director of health policy, overseeing the development of public policy development and analysis, practice guidelines and standards, and performance measures in support of high-quality cancer care.
Dr. Wollins holds a master's degree in genetic counseling from the University of Maryland School of Medicine and a doctoral degree in public health from the University of North Carolina-Chapel Hill.