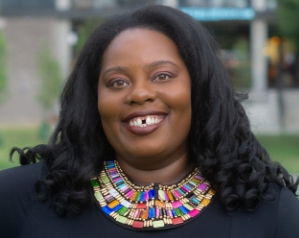 Danielle C. Robinson, MPH, PhD
Adjunct Faculty
Dr. Danielle C. Robinson is a professor of epidemiology at the UNC Gillings School of Global Public Health and an epidemiology supervisor at the North Carolina Department of Health and Human Services, Communicable Disease Branch.
She earned her Doctor of Public Health with a specialization in Epidemiology from Walden University. She received her Master of Public Health from Purdue University and a bachelor's degree in biology and chemistry from North Carolina Central University.
Dr. Robinson's scientific career began with microbiology and analytical chemistry at Laboratory Corporation of America and clinical research at Duke University. She has served as the science and medicine laureate of Australia and continues to serve as a committee member of various national and global public health organizations and nonprofits. She has conducted and published research in the areas of infectious diseases, sexual behavior, and investigational drugs and medical devices in collaboration with the United States, France, Canada, Cuba and Chad.
Dr. Robinson is also a published author of various poetry collections and collaborations. In her free time, she loves to serve her community as a Girl Scout Leader, travel, attend concerts and open mic poetry, explore the arts and create memories with family and friends.