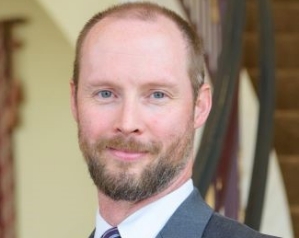 W.H. Davin Townley-Tilson, PhD, MPH
Adjunct Faculty
Davin Townley-Tilson works as a molecular biologist in the Department of Pathology and Laboratory Medicine in the School of Medicine at the University of North Carolina at Chapel Hill. The focus of his work is cardiac and vascular biology, metabolic disease and maternal-fetal biology, using cellular and mouse models of human disease to elucidate the biological basis for common chronic diseases.
Townley-Tilson serves on the board of Healthy Alamance, a nonprofit public health organization in partnership with Cone Health, Alamance County Health Department and Elon University. His work with Healthy Alamance examines chronic disease in Alamance County, with a focus on health equity, neighborhood and environmental justice, and systems approaches.
Townley-Tilson received his bachelor's degree in biology from Plymouth State University, his MPH in public health leadership from UNC-Chapel Hill, and his PhD in cell biology and molecular physiology, also at UNC-Chapel Hill. He completed his fellowship from the Baylor College of Medicine in Houston, Texas, and was previously faculty at High Point University.