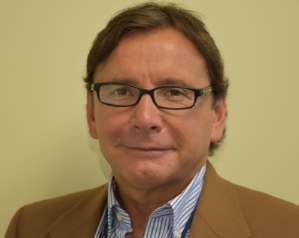 Eduardo Valverde, DrPH
Adjunct Faculty
Dr. Eduardo Valverde has been working at the United States Centers for Disease Control and Prevention (CDC) for the past 15 years. He serves as senior health scientist in the National Center for HIV/AIDS, Viral Hepatitis, STD and TB Prevention (NCHHSTP) providing technical assistance to all five divisions of NCHHSTP on monitoring, evaluating and improving prevention programs and activities to decrease the incidence of infection, morbidity and mortality, and health disparities. He also works with the associate director of the Program and Performance Improvement Office to develop collaborative relationships with federal, state and other medical and public health organizations across the United States to further the impact of NCHHSTP programs.
Prior to joining NCHHSTP, Dr. Valverde worked in CDC's Division of Global HIV and Tuberculosis providing technical assistance to selected CDC country offices and ministries of health in Africa, Asia and Central America funded by the President's Emergency Plan for AIDS Relief (PEPFAR) program in all matters related to the implementation, coordination, monitoring and evaluation of HIV testing services.
Prior to joining CDC, he worked as a senior research associate at the University of Miami Miller School of Medicine as project director and co-investigator for multiple CDC, HRSA and National Institutes of Health (NIH), national and international HIV research projects.
Dr. Valverde has also worked for the Florida Department of Health Office of HIV/AIDS in Miami as a human services program manager responsible for implementing and managing HIV sero-surveillance activities and epidemiological studies to obtain estimates of HIV incidence, prevalence and risk behaviors in South Florida.
Dr. Valverde has authored or co-authored over 50 peer-reviewed publications and has participated in dozens of national and international conferences. He earned a Bachelor of Arts in Sociology and Anthropology and a Master of Public Health from Florida International University, and a doctorate in Health Policy and Management from UNC-Chapel Hill.