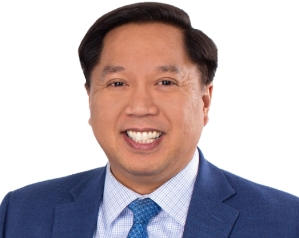 Jan Lee Santos MD, MHA, MA
Adjunct Faculty
Jan Lee Santos, MD, MHA, MA, is currently the Associate Director of Training and Clinical Services for the Community Health Centers and PACE SeniorCare Centers of Piedmont Health Services (PHS). His primary duties include training and integrating clinical and ancillary staff into administrative and clinical care teams; developing curricula and tools for face-to-face and virtual learning; designing and managing quality and process improvement projects; and mentoring undergraduate, graduate, medical and other health profession students.
For the past year and a half, Dr. Santos has been co-leading PHS COVID community testing and vaccination efforts. His leadership promoted synergistic working relationships with the UNC Institute for Global Health and Infectious Diseases, the Greater Baptist State Convention of NC, El Vinculo Hispano/Hispanic Liaison and the NC Office of Rural Health; and the provision of testing and vaccination services to marginalized communities in NC.
Dr. Santos received 2021 Professor of the Year Honors at Campbell University Adult and Online Education, the 2021 Campbell University Dean's Award for Excellence in Teaching and the 2020 Piedmont Health Services Star Award for dedication and commitment to PHS patients, staff and community. He was also the 2019 Adjunct Instructor of the Year and received an Excellence in Teaching Award in Mathematics, Science and Engineering from Wake Technical Community College in 2019.
Dr. Santos is currently section instructor for PUBH 721 — Public Health Solutions: Systems, Policy and Advocacy, in the MPH@UNC Program at UNC Gillings School of Global Public Health. He also serves as adjunct assistant professor in the Department of Family Medicine atUNC School of Medicine, adjunct professor and program advisor of Healthcare Management at Campbell University and adjunct professor in the Department of Life Sciences at Wake Technical Community College.
Dr. Santos received his Doctor of Medicine from Ross University School of Medicine. He holds both a Master in Healthcare Administration from the University of North Carolina at Chapel Hill and a Master in Microbiology from Indiana University in Bloomington.