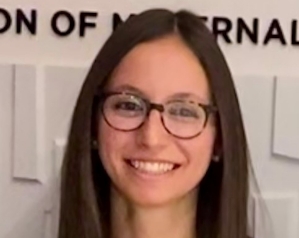 Jessica Simon, MSW
Adjunct Faculty
Jessica Simon is a program manager on the Health Systems Transformation team at the Association of Maternal and Child Health Programs (AMCHP) in Washington, DC. In her role, she specializes in the application of systems thinking as a tool for the maternal and child health workforce. She also provides technical assistance to strengthen maternal and child health behavioral health systems and supports the use and dissemination of evidence-based policy.
In addition to her work at AMCHP, Simon serves as the systems integration core manager for the Maternal and Child Health Workforce Development Center.
Her experience in public health includes behavioral health, housing and food insecurity, health policy and intimate partner violence. She has published work on family homelessness, system dynamics modeling and harm reduction.
Simon holds a Master of Social Work (Social and Economic Development) and a certificate in System Dynamics from Washington University in St. Louis. At the Gillings School of Global Public Health at UNC-Chapel Hill, she teaches PUBH 718 — Systems and Design Thinking for Public Health Leaders.