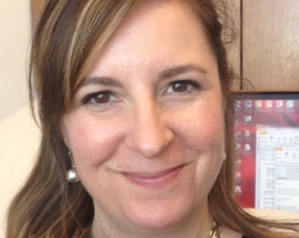 Jill Center, MPH, DrPH
Adjunct Faculty
Jill Center is an assistant director on the health care team at the U.S. Government Accountability Office (GAO), where she leads research teams to design and publish a variety of nonpartisan, fact-based research products to assist Congress in its oversight functions.
Previously, she served as the lead analyst conducting the GAO CARES Act — mandated oversight of the federal response to the COVID-19 pandemic. This body of work includes a series of bimonthly reports and testimonies on the whole-of-government response to the pandemic, including key federal efforts in public health, the economy, housing, contracting, education and defense programs, as well as health and economic indicators for national resilience. Her teams also develop recommendations to federal agencies and Congress for strengthening programs to make better use of taxpayer dollars.
Center also served as the deputy director and acting director of the Office of Planning, Analysis and Evaluation at the Health Resources and Services Administration (HRSA) within the U.S. Department of Health and Human Services. In this role, she oversaw HRSA's cross-cutting strategic planning, research and policy analysis functions, and the development of a series of products for the transition to a new administration following the 2016 presidential election. She has also held positions in the U.S. Senate (Committee on Veterans' Affairs), the National Institutes of Health, and the Centers for Disease Control and Prevention Global AIDS Program in Nairobi, Kenya.
Prior to beginning her career in federal service, Center was the administrative director of the Cambridge Birth Center in Cambridge, Massachusetts. There, she was part of the team to open a free-standing birth center with midwifery and doula services provided in 14 languages.
Center earned a bachelor's degree from Wake Forest University, a master's degree in public health from Boston University, and a Doctor of Public Health degree in health policy and management from the University of North Carolina at Chapel Hill. She completed the Federal Executive Institute's Leadership for a Democratic Society program in 2018.