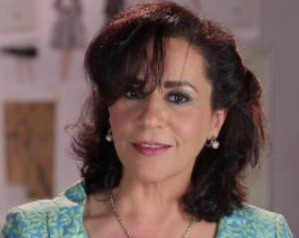 Maha Asham, MD, MPH
Adjunct Faculty
Dr. Maha Asham is a medical doctor and global public health expert serving across academic institutions, UN organizations and the private and public sectors. She has worked in 22 countries, eight regions in five continents and in collaboration with more than 30 sovereign American Indian nations across the United States.
Dr. Asham's academic tenure includes faculty positions at the Johns Hopkins Bloomberg School of Public Health, Liverpool School of Tropical Medicine in the UK and others. Her UN experience includes serving as a medical officer at the WHO and holding senior consultant positions at UNFPA, UNICEF and the Global Fund.
Areas of expertise include:
Academic-community collaborative public health partnerships and strategic health planning.
Adolescent sexual and reproductive health.
Youth mixed migrants.
Global HIV/AIDS prevention in young people.
Quality improvement of health services.
Dr. Asham's notable accomplishments include the following:
Concluded the first UN multi-country study on youth mixed migrants, serving as a senior advisor and country principal investigator.
Conceived, directed, and served as principal investigator of the Johns Hopkins Tribal Education Program at JHU Bloomberg School of Public Health, developing an Academic-Tribal-Government partnership.
Co-developed the country adaptation and global rollout of the WHO Orientation Program on Adolescent Health for Health Care Providers; secured its endorsement by the Royal College of Obstetricians and Gynecologists and the approval of the program as a stand-alone course at the Liverpool School of Tropical Medicine.
Contributed to the development of the WHO initiative "Adolescent Friendly Health Services: Making It Happen"; pioneered its global launch and rollout.
Completed the UNFPA-Global Fund multi-country strategic response analysis to HIV/AIDS in young people in five countries in Central Asia.
At present, Dr. Asham addresses COVID-19 prevention and infodemic management and has been a featured Johns Hopkins alumna for her work in response to the pandemic.