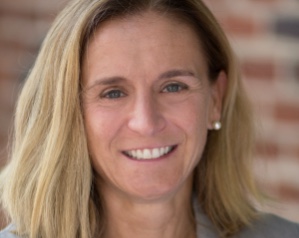 Melanie Phelps, JD, MA
Adjunct Faculty
Melanie Phelps serves as senior vice president for health system innovation and deputy general counsel for the North Carolina Medical Society, where she has been employed for more than 19 years.
She focuses on a wide variety of health policy issues and represents the interests of the medical community in public and private forums. She provides research on legislative and regulatory matters and offers general legal and policy guidance on many of the issues impacting health care.
Phelps focuses most of her attention on issues related to the transition to value-driven health care, improving health and connecting the traditional health care system with community health partners to address social determinants of health.
She also serves as an adjunct assistant professor in the Department of Academic Education at the Campbell University Jerry M. Wallace School of Osteopathic Medicine and as a section instructor at the Gillings School of Global Public Health at the University of North Carolina at Chapel Hill.
Phelps currently serves on the board of directors of PCPI, which is a multiple-stakeholder community that includes providers, patients, professional societies, health plans and vendors united for the advancement of measurement science, quality improvement and clinical registries. She is a member of the N.C. Institute of Medicine. Phelps also serves on the executive and steering committees of the North Carolina Partnership for Compassionate Care.
She organized and directed the Toward Accountable Care Consortium and Initiative as well as the N.C. Population Health Collaborative and the N.C. ACO Council from 2012 to 2018. She formerly served on the board of the North Carolina Health Information Exchange and held the office of secretary.
Phelps also served on the North Carolina Society of Health Care Attorneys' board of directors for six years and was president from October 2010 to October 2011. She is a member of the North Carolina Bar Association and served for 10 years on the organization's Medico-Legal Liaison Committee. Phelps also is a member of the American Society of Medical Association Counsel.
Prior to joining the North Carolina Medical Society in May 2000, she worked for Blue Cross and Blue Shield of North Carolina in the Government Affairs Department for more than five years.
Phelps received her law degree from North Carolina Central University School of Law in May 2000 and earned her N.C. law license in August 2000. In March 2013, she received a certificate in nonprofit management from Duke University's Office of Continuing Studies. She also holds a Bachelor of Arts degree in English/Communications and a Master of Arts degree in international relations.