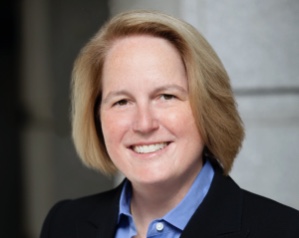 Nancy McGee, JD, DrPH
Adjunct Faculty
Dr. Nancy McGee is a principal in Heidrick & Struggles' San Francisco office and a member of the Global Healthcare and Life Sciences practice. With over 20 years' experience working with life sciences companies, Dr. McGee has a deep understanding of the health care ecosystem and a strong background in overseeing the strategic direction of large organizations and shaping their leadership teams.
Prior to joining Heidrick & Struggles, Dr. McGee served as the executive vice president at Avalere Health, a leading health care consulting firm with a diverse range of clients spanning Fortune 500 companies, medical foundations, government agencies, advocacy and patient groups, and others with a vested stake in the health care system. Dr. McGee also led Avalere's advisory staff members from the federal government, top consultancies, health care companies and nonprofits.

Before joining Avalere, Dr. McGee held various positions at Castlight Health, a B2B HealthTech company, and Manatt, Phelps & Phillips, a leading nationwide law firm focused on health care. She also served as the chief operating officer for Lash Group at AmerisourceBergen Corporation, an industry leader in product commercialization, market access and patient support. She began her consulting career at The Lewin Group, a nationally recognized health care consulting firm.

Dr. McGee is a subject matter expert in pharmaceutical, biotechnology and medical device product reimbursement (market access), product commercialization, patient access and health policy. Over her career, she has worked with clients to launch more than 30 products. Dr. McGee continues to be a nationally recognized expert in reimbursement and policy issues and is a frequent speaker at industry conferences. She also teaches the market access practicum each year at Stanford University's Byers Center for Biodesign, a program that brings together master-level engineers and physicians to create new medical innovations.
Dr. McGee serves on the Public Health Foundation Board for the Gillings School of Global Public Health at the University of North Carolina at Chapel Hill. She is also an adjunct professor at UNC-Chapel Hill, where she teaches courses in public health leadership in the Master of Public Health program.

Dr. McGee earned a Doctor of Public Health from UNC-Chapel Hill, a Master of Public Health from Columbia University and a bachelor's degree from the University of California, Davis. She has been a member of the California State Bar Association since 1995.