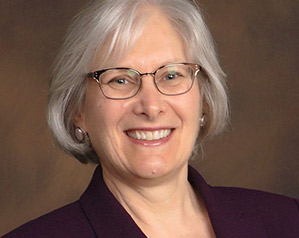 Pam Silberman, JD, DrPH
Director of the Executive Doctoral Program in Health Leadership, Professor, Department of Health Policy and Management
Dr. Pam Silberman is a professor and the director of the Executive Doctoral Program in Health Leadership (DrPH) in the Department of Health Policy and Management at the UNC Gillings School of Global Public Health.
She teaches courses on the health care system, services for underserved populations and the Affordable Care Act (ACA), and the health policy process. Her research interests include Medicaid, the health care safety net, the uninsured, rural health and the ACA.
In 2014, she stepped down as president and CEO of the North Carolina Institute of Medicine. She served in this position from 2005 to 2014, and as vice president from 1999 to 2005. During those years, Silberman helped lead task forces on a range of key issues:
Rural health
State ACA implementation issues
The health care safety net
Patient and family engagement
Military health
Health professional workforce
Behavioral health
Developmental disabilities
Child and adolescent health
Long-term care
Dental care access
Health literacy
She has also done extensive work on promoting population health, helping to lead task forces that developed the North Carolina Prevention Action Plan, the Healthy NC 2020 objectives and a plan to help local health departments in selecting, implementing and evaluating evidence-based strategies to improve population health. She served as co-publisher of the North Carolina Medical Journal, published jointly by the North Carolina Institute of Medicine and The Duke Endowment.
Silberman graduated with a doctorate in public health from the UNC School of Public Health in December in 1997. She obtained her law degree from the University of North Carolina at Chapel Hill in 1981 and her bachelor's degree in political science and psychology from the University of Illinois, Urbana, in 1977.
Visit the UNC Gillings website to learn more about Pam Silberman's honors and awards, research interests, key publications and more.