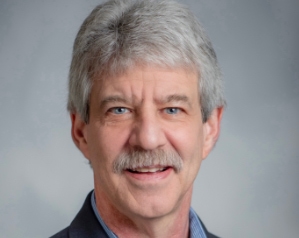 Randy Schwartz, MSPH
Adjunct Faculty
Randy Schwartz is a nationally recognized public health professional with more than 30 years of experience in implementing health promotion and disease prevention initiatives in state health department and voluntary health organizations. His work emphasizes chronic disease prevention and control, cancer control, tobacco control and community-based health promotion. He has deep expertise in tobacco prevention and control interventions and policy and their integration for comprehensive tobacco control strategies. He currently works as a public health consultant and is an adjunct faculty member for the UNC Gillings School.
From March 2015 to September 2017, Schwartz served as the senior vice president of health systems at the American Cancer Society's (ACS) National Cancer Control Department. In this position, he was responsible for providing leadership in the development, execution and evaluation of organizational strategy for cancer control and public health systems policy and practice initiatives, including state-based systems, hospital systems, primary care systems and other community-based systems.
Prior to this, he served as vice president for health systems for the ACS's New England Division (2000–2015), implementing the division's Program of Work for Cancer Prevention, Cancer Detection and Quality of Life/Patient Support. Before this role, he was director of the Division of Community and Family Health of the Maine Bureau of Health, where he worked for 17 years. Across these positions, he has directed the implementation and evaluation of health promotion and disease prevention interventions, with a concentration in cancer prevention and control and tobacco control, in multiple settings, including community, worksite, health care and public policy. He also has served as the project director for the National Cancer Institute-funded Maine ASSIST Program as well as numerous leadership positions in the national ASSIST coordination structure. He was a key player in developing comprehensive tobacco control interventions in Maine.
Schwartz has participated on numerous national review panels and committees, including the Institute of Medicine Committee to Review the Centers for Disease Control and Prevention (CDC) Centers for Research and Demonstration of Health Promotion and Disease Prevention. He was a member or chair of the grant review panels for the CDC's Prevention Research Centers over a period of 15 years and has served as a reviewer on numerous other organizations' grant review and advisory panels.
He has authored or co-authored many articles on health promotion and chronic disease prevention. Schwartz is the founding editor of the journal Health Promotion Practice, a journal of the Society for Public Health Education, and he has been awarded the Society for Public Health Education's Distinguished Fellow Award.
He lives in Manchester, Maine, with his wife — a nurse and consultant in health promotion, enhancement of resiliency and Intimate Partner Violence clinical preventive strategies — and their dog, Sadie, a boxer/retriever mix. They have two adult children; one is a nurse practitioner, and one is an epidemiologist.