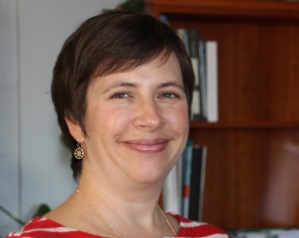 Rebecca Greenleaf, MPH
Adjunct Faculty
Rebecca Greenleaf has been working in various public health roles for more than 20 years. She currently serves as the training coordinator for the National Maternal and Child Health Workforce Development Center (MCH WDC). In this role, she helps state and territorial Title V leaders and their partners tackle complex challenges through training, collaborative learning, coaching and consultation.
Prior to joining the MCH WDC, Greenleaf worked for the Association of Maternal & Child Health Programs, North Carolina's Title V Program, the Carolina Institute for Developmental Disabilities, and the National Training Institute for Child Care Health Consultants.
Since 2016, Greenleaf has been an adjunct faculty member in the Gillings School of Global Public Health at the University of North Carolina at Chapel Hill and an adjunct associate professor in the Gillings Department of Maternal and Child Health.
Greenleaf earned a Master of Public Health from the UNC Gillings School and a bachelor's degree from James Madison University.