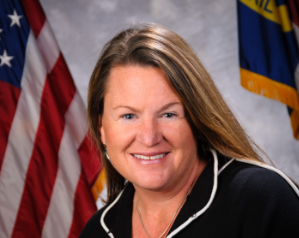 Sheila F. Davies, PhD
Adjunct Faculty
Dr. Sheila Davies is the director of health and human services and the public health director for Dare County, North Carolina.
Prior to accepting this position in 2014, she served full time as the coordinator for the North Carolina Statewide Telepsychiatry Program and implemented telepsychiatry services in more than 50 hospital emergency departments across the state.
Prior to her work in telepsychiatry, Dr. Davies led Dare County's Substance Abuse Demonstration Project, work that included opening an outpatient substance abuse treatment clinic in Nags Head, North Carolina, and implementing evidence-based substance abuse prevention education in all Dare County Schools.
Dr. Davies was elected mayor of the Town of Kill Devil Hills in 2011 and currently is serving her fourth term. She serves and has served on numerous task forces, committees and boards, including:
The Substance Abuse and Mental Health Services Administration's Telemental Health Services expert panel
N.C. Institute of Medicine's Task Force on Alzheimer's Disease
Currituck-Dare Community Foundation Board of Directors
PORT Human Services Board of Directors
Outer Banks Family YMCA Board of Directors
Dare Coalition Against Substance Abuse Board of Directors
Outer Banks Chamber of Commerce Board of Directors
Dare Literacy Foundation Board of Directors