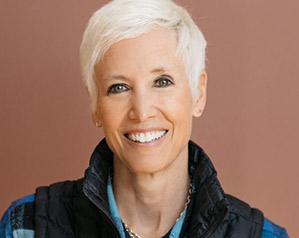 Susan Helm-Murtagh, DrPH, MM
Assistant Professor, Department of Health Policy and Management
Dr. Susan Helm-Murtagh is an assistant professor in the Department of Health Policy and Management, where she teaches strategic management and leadership in the Executive Doctoral Program in Health Leadership (DrPH).
She is the co-founder and director of The Ellie Helm Foundation (Sturgeon Bay, Wisconsin), and co-founder and director of The Athletes' Coalition (Boulder, Colorado). She also serves as the chair of the board of directors for the National Interscholastic Cycling Association (Berkeley, California), a nonprofit, physical activity-based, positive youth development organization.
Previously, she was vice president at Mosaic Health Solutions, a division of Blue Cross Blue Shield of North Carolina, where she was responsible for building and managing — through acquisition, investment and development — a portfolio of health solutions, products and services centered on information technology, analytics and consumer engagement. She has over 25 years of health care payer experience, including health informatics, information management, strategic development, software development, marketing and operations.
Helm-Murtagh holds a BS in psychology and management science from Duke University, an MM in marketing and finance from the J.L. Kellogg Graduate School of Management at Northwestern University and a DrPH from the UNC Gillings School of Global Public Health.
Visit the UNC Gillings website to learn more about Susan Helm-Murtagh's honors and awards, research interests, key publications and more.