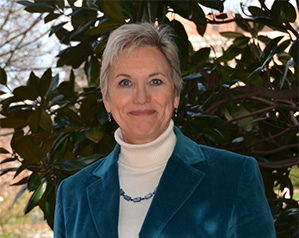 Vaughn Mamlin Upshaw, DrPH, EdD
Professor, Public Health Leadership Program
For more than two decades, Dr. Upshaw has been supporting leaders and decision makers who are responsible for improving quality of life in their communities. As the founding director of the Association of North Carolina Boards of Health, Dr. Upshaw was instrumental in the establishment of the National Association of Boards of Health. Working with boards of health, and serving on local, state and national governing boards, led Dr. Upshaw back to school in 1993 where she completed two doctoral degrees. Prior joining the Public Health Leadership Program, Dr. Upshaw was a faculty member Health Policy and Administration at UNC and a faculty member at the UNC School of Government.
Dr. Upshaw helps leaders more effectively lead and govern their communities. Her publications, research and teaching interests are centered on how to improve public health governance and leadership. Dr. Upshaw has worked with local and state governments, academic health programs, and nonprofit organizations.
Visit the UNC Gillings website to learn more about Vaughn Mamlin Upshaw's honors and awards, research interests, key publications and more.