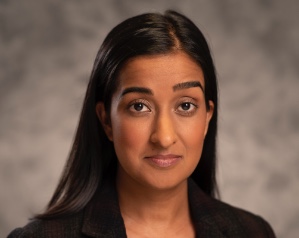 Zara Ahmed, MPH, MPP, DrPH
Adjunct Faculty
Dr. Zara Ahmed joined the Guttmacher Institute's public policy team as a senior policy manager in September 2019 and became the associate director for federal issues in April 2020.
In this role, Dr. Ahmed coordinates the institute's advocacy agenda at the federal level and develops strategies to advance sexual and reproductive health. She also serves as an expert on U.S. foreign policy related to sexual health and reproductive rights, including funding for international family planning and maternal health programs.
Before joining the institute, Dr. Ahmed spent nearly 10 years with the Centers for Disease Control and Prevention (CDC), including seven years based overseas in Rwanda, Namibia and Haiti as a senior technical adviser and three years as the associate director for policy and communications in the Division of Global Health Protection at CDC headquarters in Atlanta.
Prior to her time with CDC, Dr. Ahmed worked as a sexual health counselor at an alternative high school in Michigan and as a consultant on the labor rights of migrant women in Bangladesh. Dr. Ahmed has also conducted field research on sex worker rights in Cambodia, health financing in rural Cameroon and donor coordination of malaria programs in Senegal.
Dr. Ahmed holds a bachelor's degree in political science from Brown University, master's degrees in public policy and public health from the University of Michigan and a Doctor of Public Health from the University of North Carolina at Chapel Hill.