Understanding Mass Incarceration as a Public Health Issue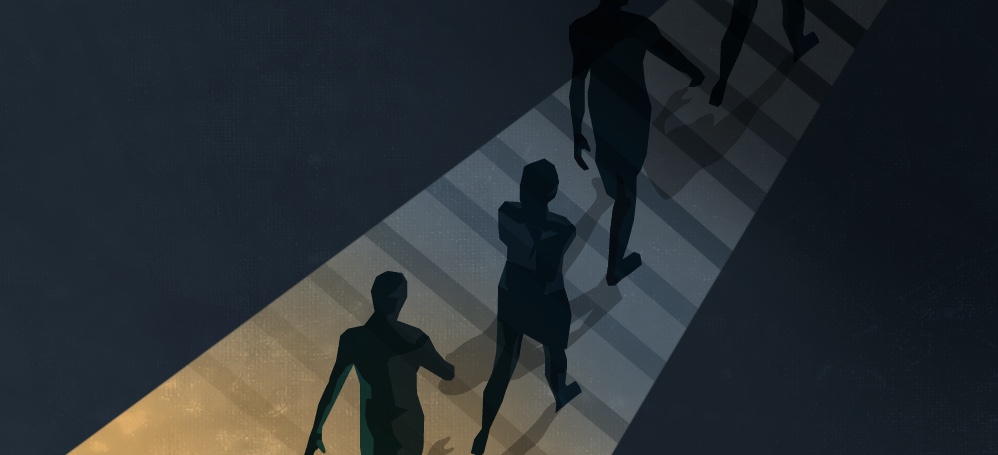 Amid the COVID-19 pandemic, the topic of mass incarceration as a public health issue has become a notable concern. While coronavirus guidance for the general population from the Centers for Disease Control and Prevention is to remain at least six feet apart and wash hands frequently, individuals currently experiencing incarceration do not have the means to follow these best practices.
Recommendations for improving detention centers' approach to combating COVID-19 also include decarceration — releasing individuals and preventing others from entering the system — and access to regular testing for facility employees and individuals who are incarcerated, said Dana Rice, DrPH, assistant dean for master's degree programs and assistant professor of public health leadership at the UNC-Chapel Hill Gillings School of Global Public Health. But there is much more work to be done, both in regards to addressing COVID-19 in jails and prisons as well as contending with the broader implications of how mass incarceration affects public health.
"If we're only talking about the disparities we see behind bars, we're missing the whole picture of understanding the system," Rice said. "First, we have to look at the communities people are coming from who have high interaction with the criminal legal system and understand what disparities exist there — because what we're seeing behind bars is just a perpetuation of those disparities we see in communities."
How Does Mass Incarceration Affect Public Health?
Individuals who are incarcerated are disproportionately affected by chronic illnesses such as:
Diabetes
High blood pressure
HIV/AIDS
Substance misuse
Mental health problems
The health disparities found among those who have experienced incarceration are concerning on their own, but become even more so when one realizes that marginalized communities are more likely to interact with the criminal legal system. This leads to specific populations having both higher incarceration rates and increased health issues proliferated by experiencing incarceration.
In 2017, research on the social circumstances of people experiencing incarceration in the United States revealed that:
21% of people who were arrested once and 28% of people arrested multiple times were Black men and women, although Black people only account for 13% of the population.
of people with multiple arrests in the past year had annual incomes below $10,000.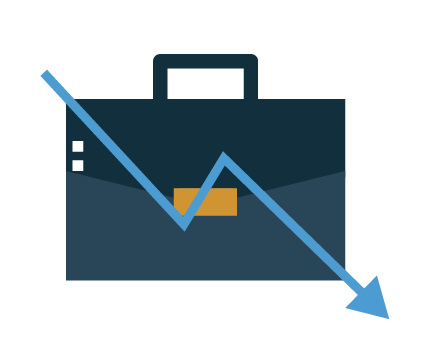 People with multiple arrests are four times more likely to be unemployed than those with no arrests in the past year.
Where Do Health Disparities Come From?
Rice explained that there is a pattern in how mass incarceration affects the health of marginalized people before they enter the system, during their sentence and following their release.
"We need to think about what happens before people are locked up," she said. "Then, we need to think about what to do about the conditions of confinement […] and what happens upon reentry and how to connect people back to their community."
Before incarceration
An individual living in a community of color or a low-income community is more likely to be affected by health issues such as high blood pressure and heart disease. Lack of access to health insurance or quality care may perpetuate these issues.
During incarceration
Once an individual enters the criminal legal system, they may have access to care provided by the jail or prison where they are incarcerated, but quality of care varies by facility.
Reentering a community
After an individual is released, they may experience challenges in finding housing, employment and access to health care. These social and economic barriers can lead to further health issues.
Incarceration also affects the family members and children of those who experience it and can contribute to their mental and physical health issues.
"There are a lot of ways in which interaction with the criminal justice system disrupts social cohesion and reinforces the other challenges that are experienced by that same community," Rice said. "When one person is locked up, it's not a singular experience that is only felt at the individual level."
According to one report, nearly 10 million children have had one or both parents experience incarceration. Harm caused by this experience can manifest in a number of ways.
Nearly 10 million children have had one or both parents experience incarceration.
– Robert Wood Johnson Foundation
Research has shown that adverse childhood experiences, including the incarceration of a family member, can lead to poorer health outcomes later in life. Additionally, the disruption of social and family networks, the perpetuation of economic barriers and other challenges of reentry can affect an individual's entire family. And — while prisons and jails are expected to provide a certain quality of care for individuals who are incarcerated — when they do receive a diagnosis or treatment, these individuals may struggle to continue care upon reentry to their community.
"You can't just send folks back to the same circumstances and think that you're going to get different outcomes," Rice said. "Unless we provide the support for people to be able to make different decisions, to be able to be supported in their community in a different way, we will continue to see the same outcomes."
What Can Be Done to Address the Effects of Mass Incarceration?
The effect of mass incarceration on the health of marginalized communities is a systemic issue that leads to inequities and requires change through policy work, as well as a shift in the way society perceives people who have been affected by incarceration.
"The general public needs to recognize that all communities are affected by mass incarceration, as evidenced by the scale and scope of the problem," said Rice. Our collective failure to recognize that fundamental truth means we all, as a society, suffer the consequences."
By viewing incarceration through the public health lens, changes can be made to: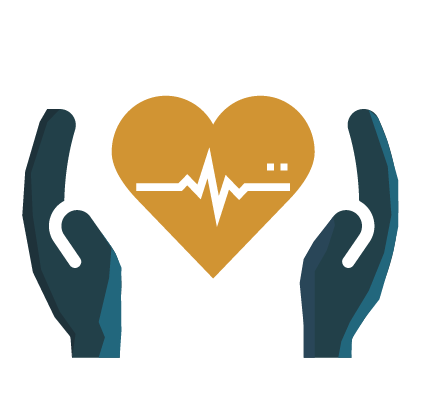 Improve social determinants of health, with an emphasis of creating equity
Boost access to health care services in marginalized communities
Reconsider correctional health care guidelines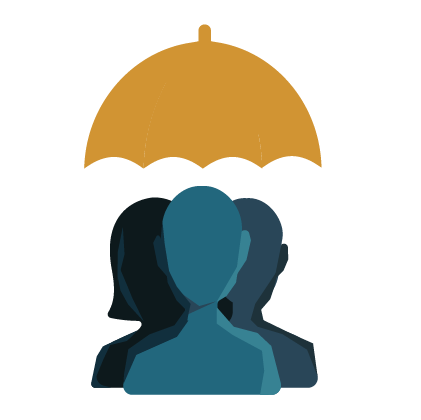 Enhance support services for formerly incarcerated individuals who are reentering their communities
While these changes require action from public officials in higher places of power, individuals can take steps to educate themselves and become public health advocates for communities affected by mass incarceration.
How to Advocate for Communities Affected by Mass Incarceration
Start local. Policies related to improving the health of communities affected by mass incarceration vary at the county, state and federal levels. Additionally, it's likely that grassroot efforts are already happening in your community. Do some research to find groups you can connect with to advocate for local issues.
Donate money. There are multiple ways you can help individuals affected by incarceration through monetary donations. Consider contributing to local and national organizations that support individuals affected by incarceration.
You could also find a local bail fund using the National Bail Fund Network. These organizations help individuals who are awaiting trial and cannot afford to post cash bail to be released until their court date, which helps reduce jail populations and lessens the strain on resources.
"There are many examples that are showing we can successfully release people from incarcerated settings," Rice said.
Connect with people experiencing incarceration. Incarceration can be an isolating experience, which can weigh on both emotional and mental health. There are multiple organizations that allow community members to sign up to exchange letters with people experiencing incarceration.
Guide to Human-Centered Language
An important step in advocating for people who are affected by incarceration is to be more intentional in how we talk about the issue.
"Language informs our policies, our practices and what we think about people," Rice said.
When discussing issues around incarceration, she encourages the use of "human-centered language," which means avoiding labeling someone by their circumstance.
inmate, offender or felon
ex-convict, ex-offender or ex-prisoner
parolee
juvenile delinquent or juvenile offender
mentally ill
homeless person
addict
person experiencing incarceration or person affected by the justice system
person who was formerly incarcerated
person on parole
young adult affected by the justice system
person with a mental illness
person experiencing homelessness
person with a history of substance use
Resources for People Affected by Incarceration
While it should not be the burden of a loved one to seek out resources for someone who is experiencing incarceration, there are organizations and programs that can be of help. The following resources may be useful for individuals who are currently experiencing, or formerly have experienced, incarceration — and their families.
Fair Shake Reentry Resource Center
Fair Shake is an organization dedicated to supporting individuals who were formerly incarcerated as they reintegrate with society. The resource center allows individuals to search for information and assistance programs based on their location.
With values based in structural transformation, authentic democracy and racial justice, Human Impact Partners offers products and resources for advocacy and capacity building.
"Their systems-level work on promoting health over punishment is excellent," said Rice.
This organization "uses legal and policy strategies to fight discrimination, build health equity and restore opportunity for people with criminal records, substance use disorders, and HIV or AIDS." Their library of resources includes a variety of information, including "know your rights" guides on multiple topics.
National Reentry Resource Center
The National Reentry Resource Center is "funded and administered by the U.S. Department of Justice's Bureau of Justice Assistance" to provide guidance and improve the reentry process. Their reentry services directory, which is searchable by state, provides a comprehensive list of free services offered to people who were formerly incarcerated.
Friends Outside champions the belief that individuals experiencing incarceration benefit from the ability to communicate with and have visits from family members and friends. The goal of the organization is to strengthen these individuals' community ties so they can more easily transition to their post-incarceration lives. The group has six chapters that provide regional support to people affected by incarceration.
National Center on Institutions and Alternatives
The National Center on Institutions and Alternatives aims to "help create a society in which all persons who come into contact with human service or correctional systems are provided an environment of individual care, concern and treatment." Their criminal justice services help individuals navigate the legal system, and they include consultations for those experiencing incarceration who may qualify for parole.
This grassroots organization advocates for people affected by incarceration and their families. They offer legal services for parents who are experiencing incarceration along with other programs that are focused on maintaining relationships among family members.
Prison Activist Resource Center
Based in Oakland, California, the Prison Activist Resource Center provides information to people experiencing incarceration and their family members and friends. Their online resource center can be searched by keyword and state. The organization also corresponds directly with people experiencing incarceration to mail them helpful information.
MPH@UNC, the Gillings School of Global Public Health's online MPH program.