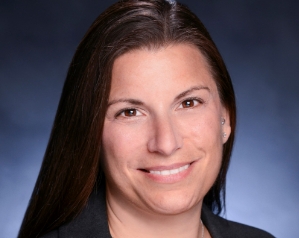 Laura DiGrande, DrPH, MPH
Adjunct Faculty
Laura DiGrande, DrPH, MPH, is an epidemiologist with over two decades of service in public health. She is a hands-on researcher whose work has involved the following:
Surveillance utilizing case investigations, chart reviews, vital statistics, registries and other administrative databases.
Observational epidemiology research via cross-sectional, longitudinal cohort and nested case-control study designs.
Over the last several years, Dr. DiGrande has worked for the departments of health across several state and city governments as an epidemiologist, research scientist and program director.
In New Mexico, she served as an epidemiologist for the CDC's Pregnancy Risk Assessment Monitoring System and reported on state and county-level indicators to secure HRSA Title V block grant funding.
In Massachusetts, she examined the burden of injury morbidity and mortality and also evaluated a CDC-funded study on community-based strategies for increasing safe driving practices among adults and teens.
In New York City, Dr. DiGrande helped establish the World Trade Center Health Registry and published research documenting associations between 9/11 exposures and PTSD among rescue/recovery workers, Lower Manhattan residents and WTC tower survivors. She next founded the health department's unintentional injury program, served as chair of the NYC Child Fatality Review Team, and collaborated with the Department for the Aging to create the NYC Falls Prevention Coalition. Dr. DiGrande was also an activated member of NYC's Incident Command System surveillance team during the National Republican Convention in 2004, the H1N1 pandemic in 2009 and Hurricane Irene in 2011.
In 2012, she took a career break for motherhood.
Dr. DiGrande joined RTI International in September 2017 and now leads cross-functional teams on technical proposals and research projects funded via contracts with federal agencies and intramural research awards. Her projects predominantly focus on large-scale data collection efforts related to disaster epidemiology, emergency preparedness and response, early childhood vaccination and dietary recall. She also serves on RTI's Data Practice Area's Equity, Diversity, Inclusion, and Belonging Committee.
Dr. DiGrande received her MPH in epidemiology and biostatistics from Boston University and her DrPH in sociomedical sciences from Columbia University. She teaches Epidemiologic Data Analysis in the MPH@UNC program.